Why choose CNFX for your web and email hosting?
Fully Managed Web Hosting
This package is suitable for most businesses. If you have a high traffic website and need more power, contact us.
5 GB Web Space
1,000 GB Bandwidth
24/7 Support
Free Setup
Free Transfer from old provider
Managed Backup and Restoration
Maintenance, Monitoring, Free Consulting
No worries, no hassle, and peace of mind.

$20 / month
Business Class E-mail
Get more professional with You@YourCompany.com It's easier to remember, and has a lot of added benefits.
25GB Mailbox Space
Webmail / POP3 / IMAP / Exchange Compatible
Forwarding & Aliasing Capability
Auto-Response / Vacation Msgs / Other Features
Spam, Virus, and Blacklist Prevention
24/7 Support
Free Setup
Free Transfer from old provider

$3 / month / per account
Anyone Can Offer Web Hosting, But Till They Be There When You Really Need Them?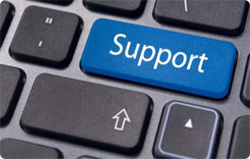 Dedicated Support
We're friendly, local, and we love to make things simple for our clients.
When you need us we're here. We are only a phone call away, or for most clients, just around the corner. We know you, and we know your web site. There's no need to explain your situation to a new person each time you call. We make it easy to own a web site by handling all of the technical stuff for you. Let us maintain your web site so that you can focus your time on running your business.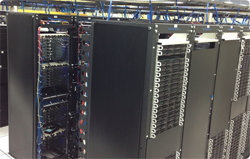 Powerful Connectivity
We won't let you (go) down!
Our hosting server's connectivity at Hivelocity's data center is comprised of multiple redundant Tier 1 back-bone providers. Through partnerships with Level 3, Time Warner Telecom, Global Crossing, and Cogent, there are more than 100 Gbps bandwidth capacity routed via FCP and BGP4 protocol. Simply put, we have an enormous connection directly to the web and the ability to serve any internet need one could dream up.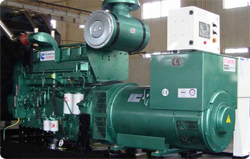 Redundant
We've got your back - up.
The Hivelocity data center, where CNFX's servers are hosted, uses redundant Cisco and Foundry components, a multi-homed network through redundant Tier 1 carriers, and multiple fiber entry points into the data center to ensure that the network is never cut-off from the world wide web. The Data Center is outfitted with redundant CRAC, Battery Power, as well as a Diesel Generator. The advanced power backup system ensures that the threat of complete power shutdown is virtually nonexistent.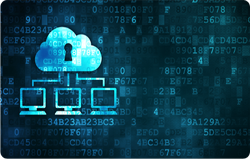 Secure
We're serious about keeping your web site data safe and secure.
Network security is paramount. Redundant firewalls are maintained which stops most attacks before they ever begin. The Hivelocity data center is ultra-secure with restricted access to offices and server rooms. Fire detection, suppression, and closed circuit camera monitoring every square foot. We're always monitoring and upgrading our servers to fend off the latest threats and viruses. Hivelocity data center maintains low overall network utilization at all times providing durability during any large internet routing issues such as a DDOS or DOS attack.