You Need More Than Just a Great Online Marketing Plan,
You Need an Entire Team to Execute It!
That's where our Expert Developers, Designers, Writers, and SEO's come in!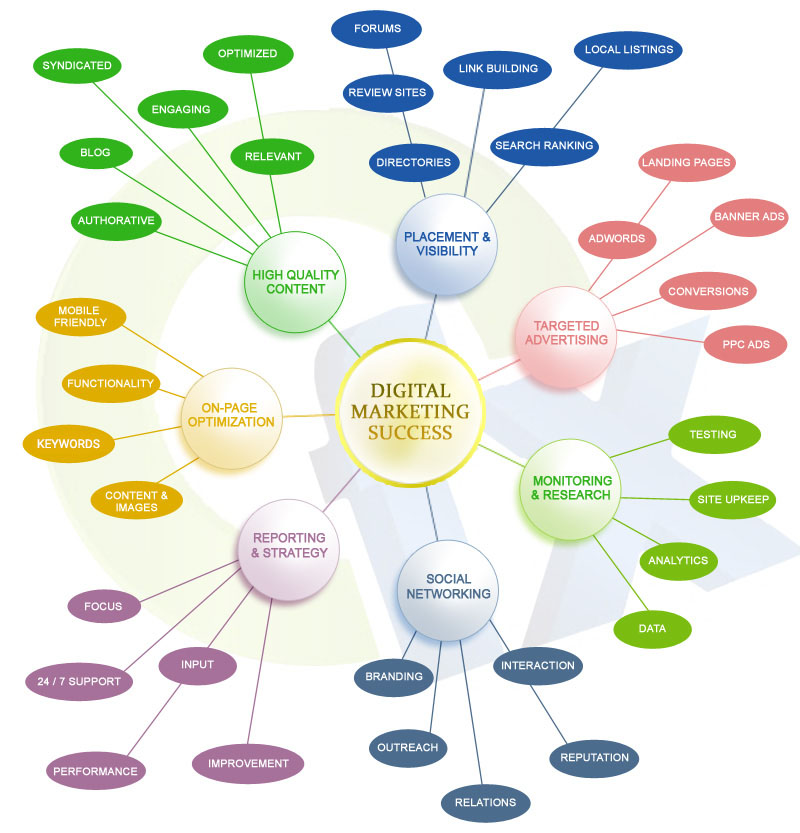 Don't be Overwhelmed, we're here to Help!
Our amazing team can...
Increase your Website Traffic
Increase Search Engine Rankings
Keep your website fresh and active
Reach Targeted and Local Customers
Create and Distribute Quality Content
Tap Into Social Media Marketing
Create Multiple Funnels of Traffic
Engage Potential Customers Around the World
Reach Mobile Audience (all devices)
Create Intense Digital Marketing Strategy
Why do I need Digital Marketing & SEO?
Traditional methods of marketing, such as print, newspaper, or phone book advertising are quickly becoming less effective as more and more consumers search for products and services online and on the go. In order to succeed in today's fast-paced, mobile world, it's vital that you are fluid in making the necessary transitions to keep your business in front of as many potential clients as possible.

Digital/Online Marketing goes beyond the basic SEO practices and represents the future of advertising and allows your business to be quickly and easily accessed like never before by customers across the globe. We've developed the perfect combination of content, SEO, and online advertising to keep your website active and get your business noticed online!
REVIEWS
" These guys really know their stuff.
It's nice to work with guys who can explain what they're doing in plain english. "
- Christine Fulginiti -
Intrepid Private Capital Group